---
Introducing TJR Parts.com!
Posted by Joey Abicca on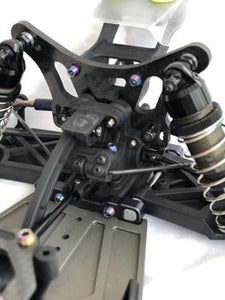 Custom RC car parts for remote control car enthusiasts. Our first product is a Carbon Fiber Rear Shock Tower for Tekno Eb410 and EB401.2.  Product details include: Stock Eb410.2 camber link location, optional long link location for high traction situations, improved shock locations, 4mm carbon fiber, and a rear mount ball stud for better link angle.